Laser Hair Removal IN Burbank, CA
Benefits
The laser hair removal technique is a breakthrough for achieving long lasting relief from unwanted hair growth without damaging the skin's delicate pores. TheYag and Diode lasers emit a gentle beam of light that passes through the skin to the hair follicle where it is absorbed. The laser energy is transformed into heat, which destroys the hair follicle without affecting the surrounded skin.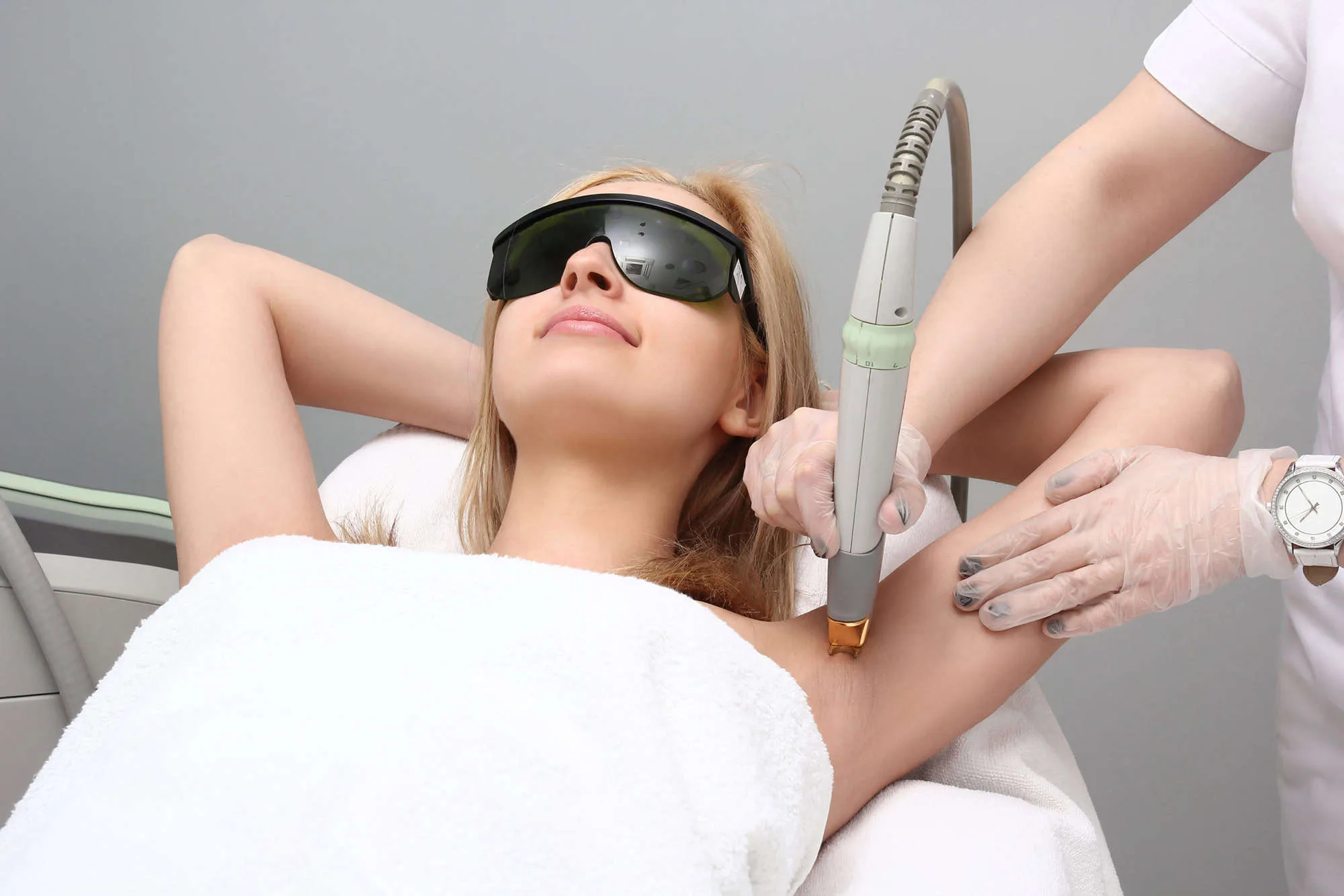 The treatment will take place in our office. You will wear safety eyewear to protect your eyes from the laser light. Each laser pulse may be preceded by a short pulse of cooling spray. A treatment could take as little as a few minutes to as long as an hour. The number of treatments required will depend on skin color, hair color and coarseness of the hair. Although the hair follicle cannot be permanently removed, hair growth can be stopped or minimized for around 3-5 months. Repeat sessions will be required to treat the follicles when they re-enter the early growth phase.
Although there are no major side effects associated with this procedure, temporary redness and/or swelling in the treated area might occur but generally lasts for 1-2 days, or longer in some patients. There might be pigmentary changes in skin color as well as discomfort during or after the procedure, which usually lasts a few hours to a few days. Appropriate post-care instructions should be followed including wearing sunscreen or protective clothing on exposed laser treated areas for one month following the procedure. Makeup can be used immediately after the treatment. After the treatment, the hairs will slough off over 2-3 weeks. You may use a depilatory crème or electric razor to remove treated hair, but do not pluck the hairs.