Perfect 10 Peel IN Burbank, CA
The Perfect 10 Peel provides visible peeling. It works inside out, stimulates cell growth, and aids in producing healthy and youthful-looking skin. The Perfect 10 Peel revitalizes dull skin, and skin tone is uneven, with dark spots, fine lines, and damage. The Perfect 10 Peel can be performed on almost all skin types and colors, including sensitive ones. The benefits include:
Fine lines and wrinkles reduction
Hyperpigmentation, uneven skin tone
Improve sun-damaged skin
Smooths texture minimizes pores
Increased radiance and glow
The Perfect 10 Peel takes about 15 minutes to administer. You will need to leave it on for up to six hours. By day three, thin sheets of your epidermis will start peeling, lasting for about three to four days. Then, within seven to ten days, the whole resurface is done.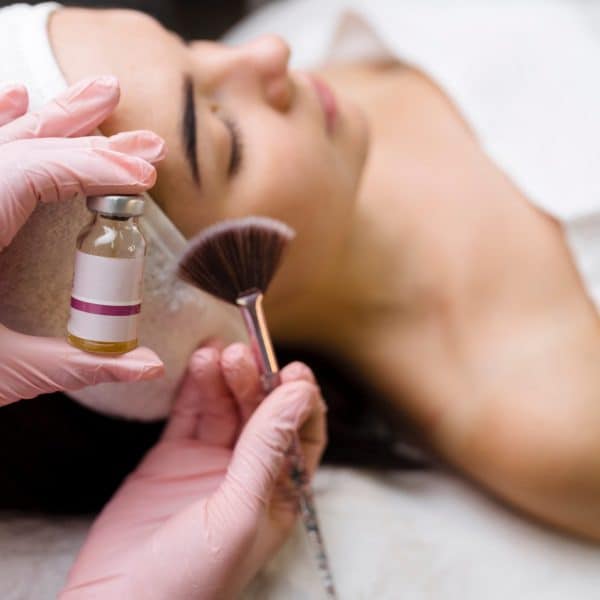 There are many beneficial ingredients in the Perfect 10 Peel. These ingredients include
Trichloracetic acid
Salicylic acid
Retinoic acid
Kojic acid phenol vitamin C
Glutathione
TCA and retinoic acid have anti-aging properties that reduce lines and wrinkles. The other ingredients are for hyperpigmentation, reducing scarring, and helping bring back youthful skin.
Excellent results can be obtained in one treatment, but you will need several treatments to get the desired results. Most providers recommend three to four treatments, and your skin rejuvenation provider will personalize a plan based on your specific needs.
Treated areas will be red and warm for 12 to 24 hours post-procedure, and redness may intensify at first but will reduce over seven days. Within 2 to 3 days, treated areas may darken, and small spots and crusty patches will be noticeable. Skin peeling is normal. It is the damaged skin lifting away, and fresh tissue regenerating. Avoid scratching, picking, or scraping your skin. You can relieve any discomfort with OTC Tylenol or Advil as directed.