Lunchtime Peels In Burbank CA
The Lunchtime Peel is a peel that can be completed during breaks from work or whenever you have 20 to 30 minutes to work on a facial. Lunchtime Peels has little downtime. You can get the treatment, apply tinted sunscreen, and head back to your daily activities all within an hour. The lunchtime peel is aimed at clearing up the skin, smoothing it, re-toning it, and reducing fine lines and wrinkles.
We do have three options for lunchtime peels, and this peel will be customized for your needs. The gentler peel of the Lunchtime Peels works with lactic acid. You will get a major glow even if you have dull skin. This peel is perfect for sensitive or dry skin.
The second option is the glycolic peel, our strongest and fastest chemical peel. This peel is the classic Glycolic acid peel that is deep exfoliation and resurfacing treatment customized just for you. It works for fine lines, wrinkles, uneven pigmentation, and breakouts.
Our third option is the Perfecting Peel. Perfecting Peel is formulated as a peel good for all clients with aging skin, discolored skin, breakouts, and sensitive skin. The Perfecting Peel is a gentle alpha hydroxy acid solution for improving surface texture and fine lines and helps promote an even skin tone. This multi-faceted and skin-brightening treatment is the perfect option for any skin type.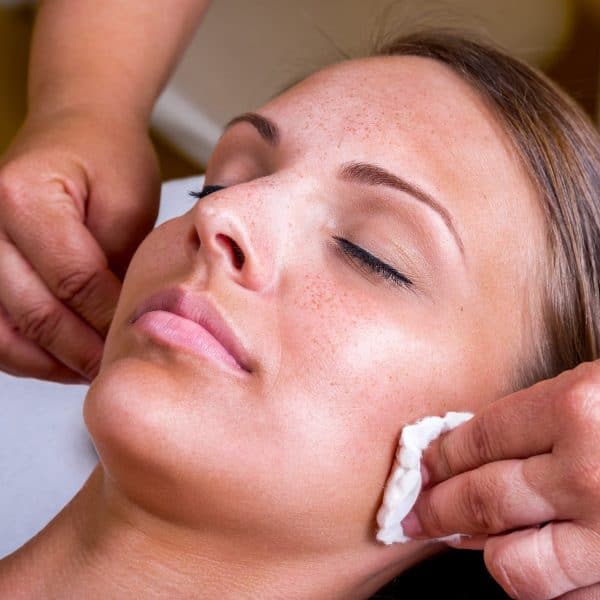 If you have:
Fine lines
Sun damage
Blackheads
Clogged Pores
Acne Marks and Scars
Age Spots
Hyperpigmentation
Uneven skin tones
Then a Lunchtime Chemical peel will give you smoothness, radiance, clearer skin, tightness, a lifted appearance, balanced tone, softness, and firmer skin.
If you have never had a chemical peel, the Lunchtime Peel would be the perfect one. So come in when you have an hour, let us give you a peel, and you can leave the medspa looking gorgeous.