Benefits
Restylane can add fullness and volume to the skin to correct moderate to severe facial wrinkles and folds. Restylane contains lidocaine, which is a numbing medication to alleviate discomfort during treatment. Restylane is made with hyaluronic acid. Hyaluronic acid is naturally found in your body to help maintain a healthy youthful appearance. The dermal fillers are injected mid to deep within the dermis to correct moderate to severe facial wrinkles like nasolabial folds. Laugh lines (nasolabial folds) is the area that extends from the nose to the corners of the mouth. These lines are usually the first signs of aging. Laugh, marionette, and lipstick lines and corners of the mouth can be treated with Restylane.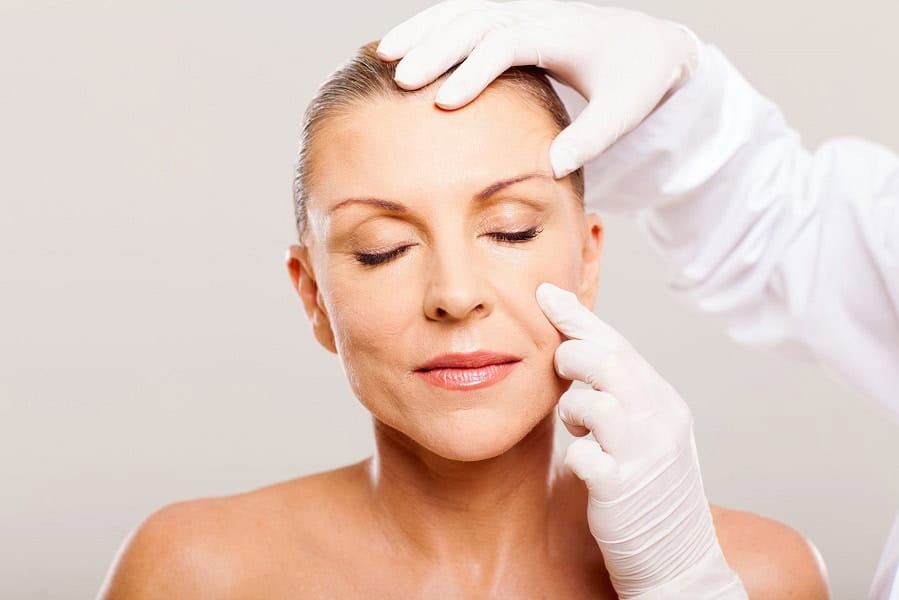 The Restylane treatment plan can last up to 18 months. The treatment requires only two initial visits; a full correction and a follow-up treatment. The injection site is treated mid-to deep in the dermis. This dermal filler adds volume under the skin to smooth lines and wrinkles. Our board certified dermatologist will help develop a treatment plan to help meet your aesthetic goals. Patients who are allergic to lidocaine should not consider Restylane. Anyone with an open infection should wait before being treated with any Restylane filler. Treatment takes less than an hour, with little to no downtime.
The Restylane family of fillers includes original Restylane, Restylane Lyft, Restylane Refyne, and Restylane Defyne. These powerful anti-aging injectables are specifically formalized to treat various facial areas to provide the best results. During your consultation at Kay Dermatology, you'll discuss which filler is right for you.
Redness and swelling may occur in the treated area. Apply cold compresses to reduce redness and swelling. Avoid sun exposure and touching of the treated area. Redness, swelling and pain at injection site typically can last up to 7 days. After all side effects have subdued, you may return to your normal activities.