Benefits
Juvéderm is a hyaluronic acid in injectable form used to fill in facial lines and wrinkles and enhance the lips. The hyaluronic acid is a naturally occurring substance in the body that dissipates gradually with age. Juvéderm is the only hyaluronic acid dermal filler developed using an advanced manufacturing process resulting in a malleable gel that flows easily into the skin and creates a smooth, natural look and feel. All other hyaluronic acid dermal fillers currently on the market, including Restylane are granular consistency gels which are more likely to create lumps. Juvéderm is a replacement source that helps maintain the hydration of tissues.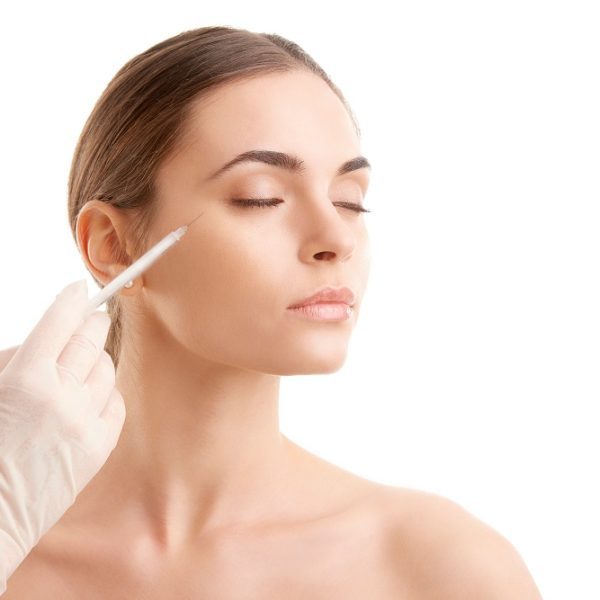 One week prior to treatment, we ask that you refrain from taking aspirin or any anti-inflammatories. Treatment is short, simple and non-surgical. A designated amount of Juvéderm is injected into the treatment area after using a local anesthetic if desired. The procedure is quick and easy. The injection itself usually takes only about 15 minutes.
The Juvederm family of fillers includes Juvederm Ultra, Juvederm Ultra Plus, and Juvederm Volbella. These powerful anti-aging injectables are specifically formalized to treat various facial areas to provide the best results. During your consultation at Kay Dermatology, you'll discuss which filler is right for you.
There are minimal side effects associated with Juvéderm injections; however some patients might experience slight swelling of the treatment area. Patients may also see some redness, swelling, lumps, bruising, itching or discoloration at the injection site that typically won't last more than seven days. In the hours following treatment, we recommend that you avoid making excessive facial expressions. Make up can be used the following day. For the next two weeks you should limit your exposure to sunlight or excessive heat from saunas and avoid touching or massaging the treated area. Results may last 6 – 9 months depending on the injection site.
Loyalty Program from Allergan
Join the Alle Program to receive redeemable points for Botox, Juvederm, Voluma, and Latisse. Click on the button below to join now.