Many patients struggle with Rosacea, a common skin condition that results in skin redness and visible blood vessels on the face. Rosacea symptoms may become visible for weeks to months, suddenly vanish, and are sometimes mistaken for acne. Although Rosacea can affect any patient, it is commonly found in middle-aged women with light skin. While there is no permanent cure for Rosacea, there are treatments that can control and reduce its symptoms. 
The causes of rosacea are not fully known, but genetics and environmental factors likely play a part. An estimated more than 14 million people in the U.S. have rosacea.
Proper skin care can mitigate and reduce redness and irritation. Some ways to mitigate rosacea include topicals, medication, lasers, and light treatment.
Depending on your symptoms and the type of rosacea, we may prescribe oral or topical medications to treat the disorder's associated bumps, pimples, and redness. Medicines can bring the condition under control and then maintain its state of remission.
We also use lasers to remove visible blood vessels, limit the amount of extensive redness on the face, or correct nose disfigurement in some cases.
A pulsed-dye laser (575-595nm) has long been the gold standard in the treatment of vascular lesions, including rosacea. It has shown the greatest efficacy, with the lowest amount of complications for most skin types. The best pulsed-dye laser on the market is our Vbeam Perfecta, which has an increased depth of penetration as well as a cryogen cooling spray for patient comfort. This treatment is typically repeated once or twice a year. Make a hyperlink to the words "VBEAM PERFECTA" that leads to the Pulse Dye Laser page.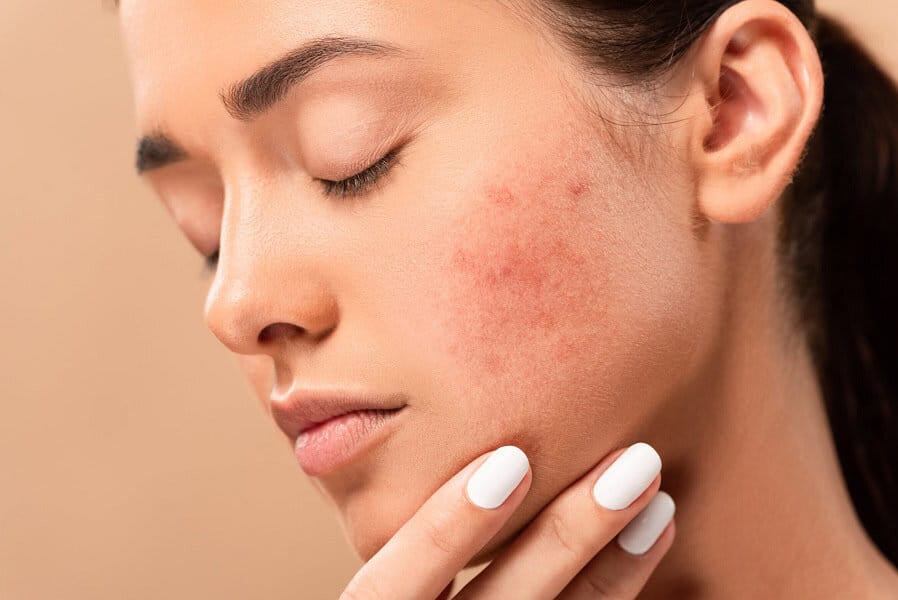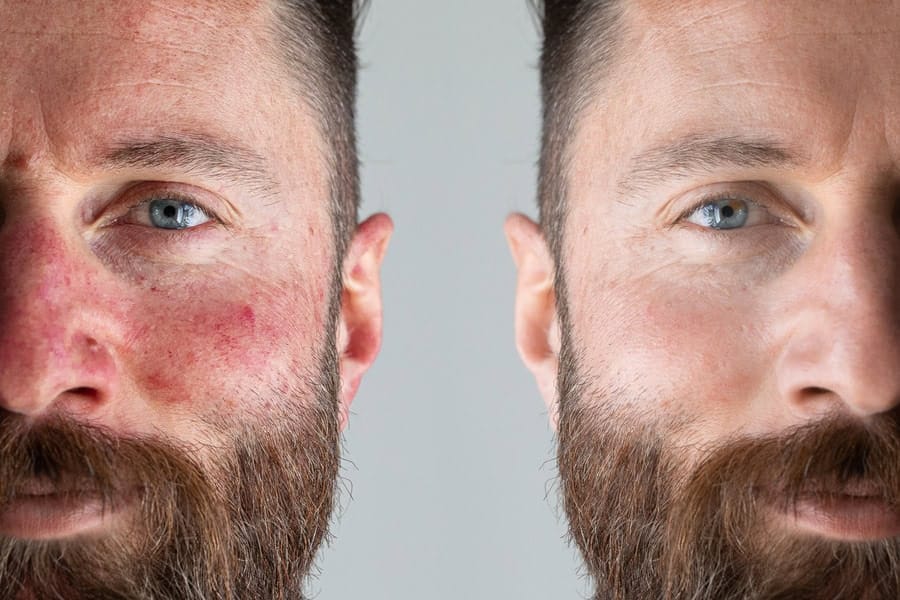 Non-invasive treatment
No discomfort
No harsh side effects
No downtime
Encourages cellular regeneration
Natural results
Face
Hands
Shoulders
Chest
Arms
IPL intense pulse light with exosomes treatments is a light-based treatment therapy. With a handpiece wishing the light on top of the skin, it feels like a quick temporary snap. This light penetrates the skin breaking up any chromophore or pigment that comes in its way. This means all the built-up sun damage hiding beneath the skin's surface will gently lift and exfoliate your skin within the next 3 to 4 days. Resulting in a smoother, creamier complexion.