Hair Restoration IN Burbank, CA
Natural Growth Factors are natural, without additives, and have been used for decades in dentistry and orthopedics. Growth factors and cells in Natural Growth Factors have regenerative qualities and promote hair regrowth, especially in the early stages of hair reduction. The fibrin in the Natural Growth Factor Fibrins solution acts as a scaffolding to keep the growth factors and cells in the area they are injected into. This allows the release of a more significant number of growth factors for a more extended period than the Natural Growth Factor.
The advantages of this treatment include:
Minimally invasive procedure
Comfortable and quick treatments
No downtime or anesthesia
No scars after the treatment
Visible results within minutes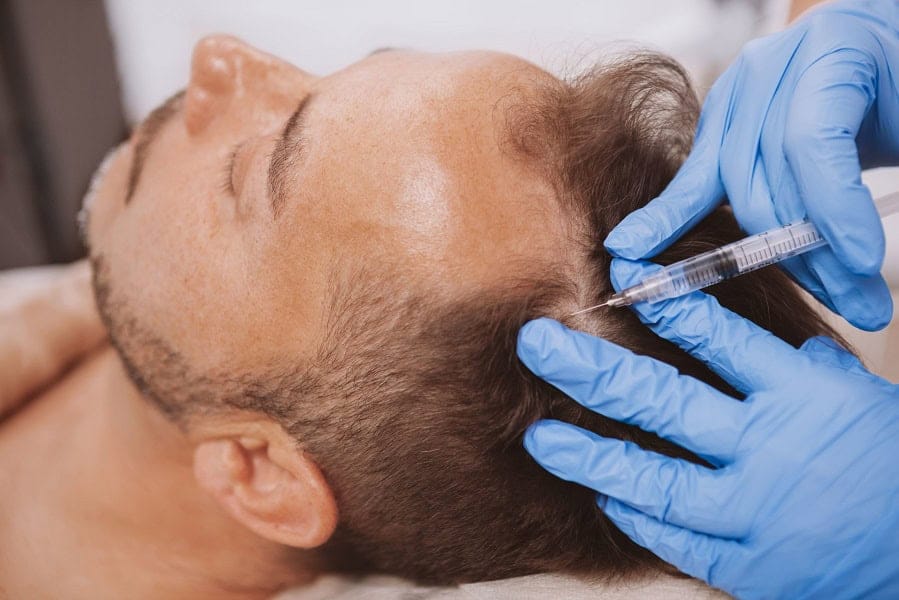 Hair Restoration with Natural Growth Factors
Sparse hair and baldness occur when the hair follicles don't produce a healthy hair shaft. Various factors may cause this problem, including genetics, medications, and nutritional deficiencies. Natural Growth Factor injections use plasma from your blood that contains regenerative elements such as cells and fibrins, which heal and reactivate dormant hair follicles. This treatment is safe because the solution is derived from your natural blood with no added chemicals. Our natural Growth Factors Serum consists of fibrins, healthy cells, white blood cells, and growth factors for optimal tissue regeneration.