Fraxel Laser IN Burbank, CA
What is Fraxel?
Fraxel is a revolutionary form of skin treatment that uses a laser to resurface small areas of target tissue to improve the appearance of sun damaged skin, uneven pigmentation, fine lines and wrinkles, and other signs of aging. The Fraxel Laser removes damaged skin from beneath the epidermal layer, while helping to stimulate the body's natural healing abilities to promote new, smoother skin.
The Fraxel Laser procedure is controlled and precise, and does not affect healthy skin. It resurfaces only 15-20% of the skin during each session; the procedure protects the skin from too much damage, and speeds up recovery time.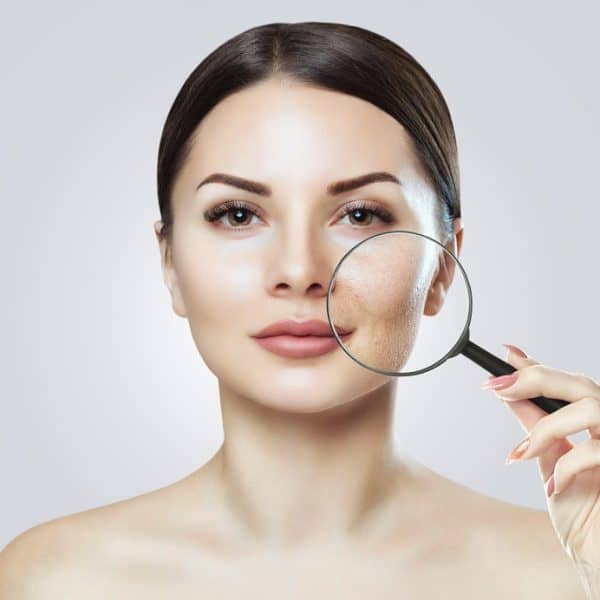 About an hour before the Fraxel treatment, your dermatologist will begin by applying a topical cream to numb the area of skin to be treated. The Fraxel Laser is then used on the damaged skin, treating the dermis and epidermis layers. Healthy skin is left alone to help the treated area heal and rejuvenate. New collagen will be produced where the old skin cells used to be, and where new, radiant skin will grow.
Depending on your skin type, you may feel a sensation similar to a sunburn, and notice a slight tanning or bronzing of your skin that may last a few days. As new skin grows, you will notice the old skin flaking or sloughing off. During this time, you should keep your skin moisturized and away from heavy sun exposure, using sunscreen and protective clothing if necessary. Your physician may recommend using prescription cosmeceuticals that will help moisturize, cool, and protect your skin. If you prefer to cover up any redness or temporary discoloration, you may use makeup if your skin isn't sensitive to the touch. After Fraxel treatment, most patients are able to go back to work right after treatment or the next day.